A-FOLD Houses is an Italy-based company that uses a patented prefabricated modular structure that can fold into transportable compact units. The construction process takes between two to three days. The model utilizes a two-level design. Distribution in the United States is facilitated by Freedom Resource Group.
A-FOLD Houses submitted four units to the Disaster Recovery Alternative Housing Study Findings Report, ranging from 377 to 934 square feet in size.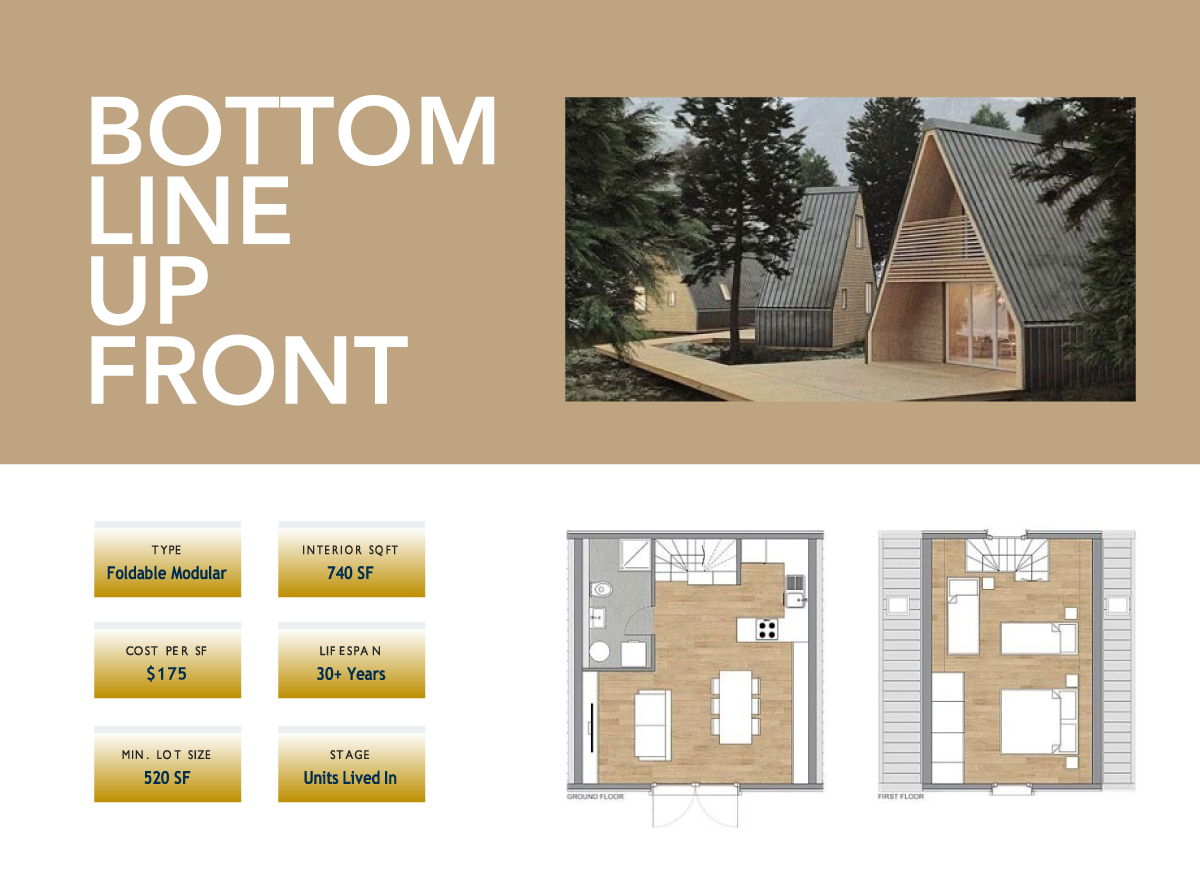 STRENGTHS
The patented modular system allows for multiple units to be transported
Foldable design enables rapid
The design is intended for a dignified, modern home that is available in multiple
The largest unit size (Villa) can be divided into two apartments.
CONSIDERATIONS
Manufacturing capability is based in Europe will require additional investment to establish a reliable supply chain to target
While the design is modern and dignified, it may not align with traditional architectural designs in some Texas communities.