Choose your A-FOLD prefabricated wooden houses floors
Comfort, dimensional stability and easy maintenance are among the main requirements for a good floor. At A-FOLD you can count on a wide collection of floors to complete your modular wooden house, according to your taste and needs. Choose a floor that enhances the natural beauty of wood, the sobriety and elegance of marble or the softness of carpet, for a style that is in harmony with the other elements in the house.
Thermal insulation of floors in A-FOLD modular houses
The sustainability of A-FOLD modular houses also lies in wooden floors: being thermally insulated, they guarantee energy savings, reduction of costs in the bill.
Click the button to download the pdf of the stratigraphies!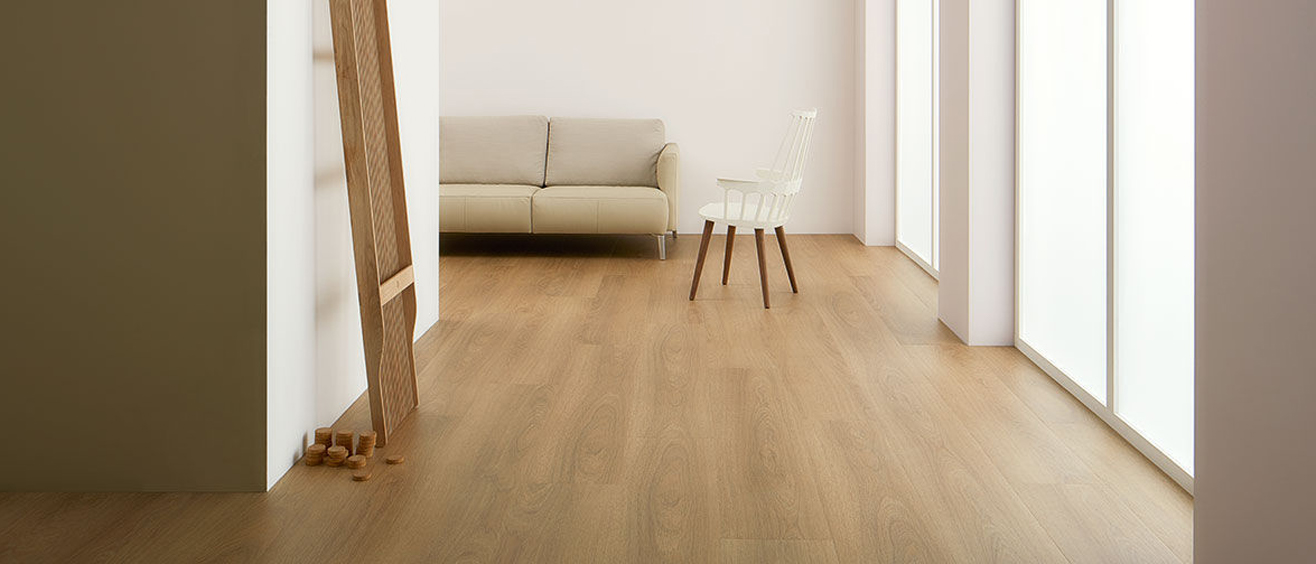 Vinyl floor with LVT wood
The natural beauty of wood for your floor without sacrificing the strength and durability of vinyl. LVT Allura offers comfort, exceptional dimensional stability and easy maintenance. Allura is created around a fiberglass heart which, together with its layered structure, including a calendered support made of recycled material, forms a perfect base for printing and embossing the wood effect. The texture is printed with water-based inks.
Total thickness: 3,2mm
Domestic use: EN-ISO 10874 c/ass 23
Thick wear layer:0,55mm
Slip resistance: DIN 51130 R9
Acoustic impact sound reduction: EN-ISO 717-2 15 dB
Light resistance: ISO 105-02 >6
Resistance to chemical: EN-ISO 26987 A
Reaction to fire: EN 13501 Bfl-s1,L,NCS
Allura is produced using 100% renewable energy
The Allura backing contains up to 60% recycled material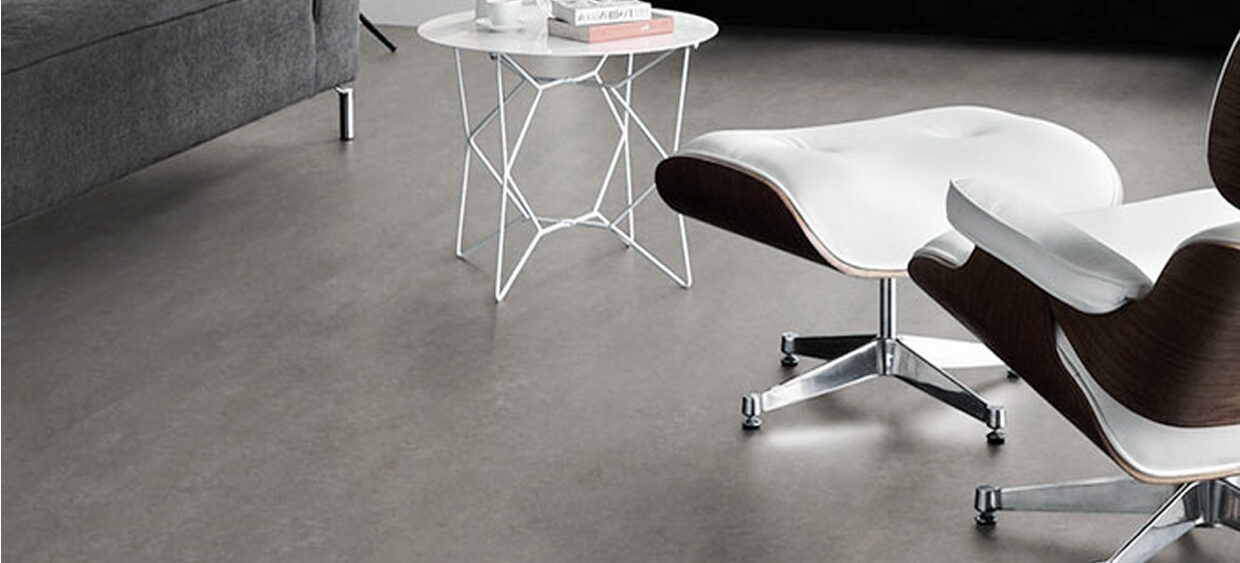 Linoleum floor: Marmoleum Marbled
Mild, delicate and balanced, Marmoleum Fresco offers a color palette with a tone-on-to­ne design and a slightly hinted mélange effect. The slight contrast of this elegant marbled design creates a restful atmosphere. The sobriety of the Fresco design allows an excellent combination with all the other collections of Marmoleum Marbled and striated.
Total thickness : 3,2mm
Domestic use: EN-ISO 10874 c/ass 23
Resistance to chemical: EN-ISO 26987 Resistant to diluted acids, oi/s fats and to the conventional so/vents.
Bacteriostatic properties Marmoleum has natural bacteriostatic properties which are confirmed by independent laboratories
Cigarette resistance: EN 1399 There is no melting of the surface by cigarettes.
Slip resistance: DIN 51130 R9
Acoustic impact sound reduction: EN-ISO 717-2 < 6 dB
CO2 neutral: Marmoleum is produced CO2 neutral
Renewable electricity Marmoleum is manufactured using 100% electricity from renewable sources
Recycled content: Marmoleum contains recycled content
Reaction to fire: EN 13501-1: Cf/-s1,G,CS
Engineered hardwood floor: wood plank (Optional)
Warm and refined, engineered hardwood is a best-seller among the materials used for floors. Thanks to its aesthetic characteristics, with a color and a grain that allow it to be an essence suitable for any type of environment, but above all thanks to its excellent hardness, stability and durability. Qualities that reward its daily use in environments subject to intense trampling. Hard and tough, it withstands shocks and traumas.
Thickness: 15 mm
Noble wood layer thickness: 4 mm
Support wood layer thickness: 11 mm
Finishing with solvent-free water based paint
Hardness: 3,4 kglmm2
Reaction to fire: EN 13501 Bfl-s1

This soft velvet is the secret for an extremely soft bedroom or living room camera.
lts composition is entirely based on polyamide. The savings on energy costs are also remarkable because compared to hard floors, carpets retain up to 12% more heat.
The carpet has a filtering effect, halves the dispersion of fine dust and allergens
(pollen, mites …) in the air.
Structure: Velvet carpet
Composition: 100% Polyamide
Total thickness: 7 mm
Acoustic insulation: Lw 24 dB
Thermal resistance: 0.17 m2 e O I W
Reaction to fire: EN 13501-1: Cf/-s1