Model A glamping: modular wooden solution for sustainable tourism
The Model A glamping is the model intended for tourism with a traditional shape, which perfectly distributes the spaces on two floors: kitchenette, living room, bathroom and bedroom.
Complete your Model A glamping A-FOLD
After choosing the Model A for your glamping, you can customize it with the many possibilities at your disposal, you can finish it according to your tastes and needs:
Model A – Cabin
34,59 sqm
Cabin is the smallest Model A glamping, which meets the needs of couples or singles looking for a deeper contact with nature.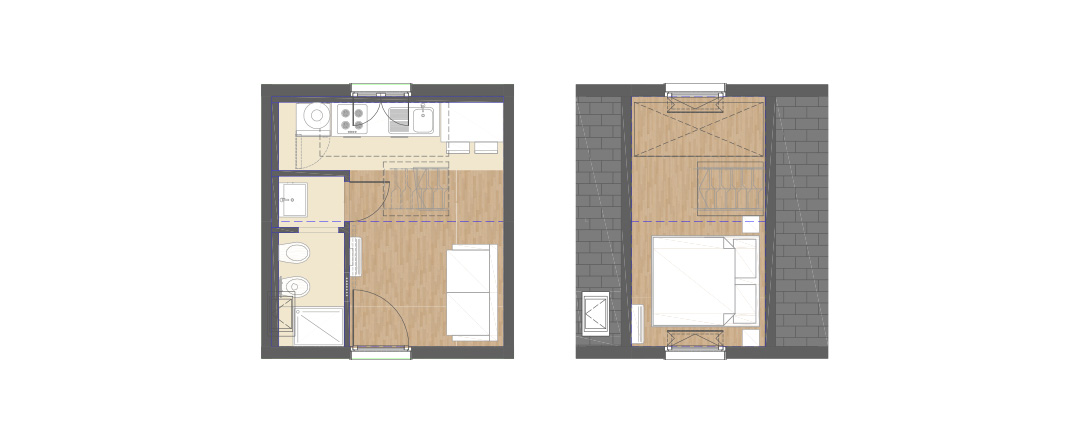 Model A – Young
50,36 sqm
Model A glamping Young is the ideal model for spending a holiday dedicated to sustainability. Compared to the Cabin, it offers more space without sacrificing the intimacy designed for our customers.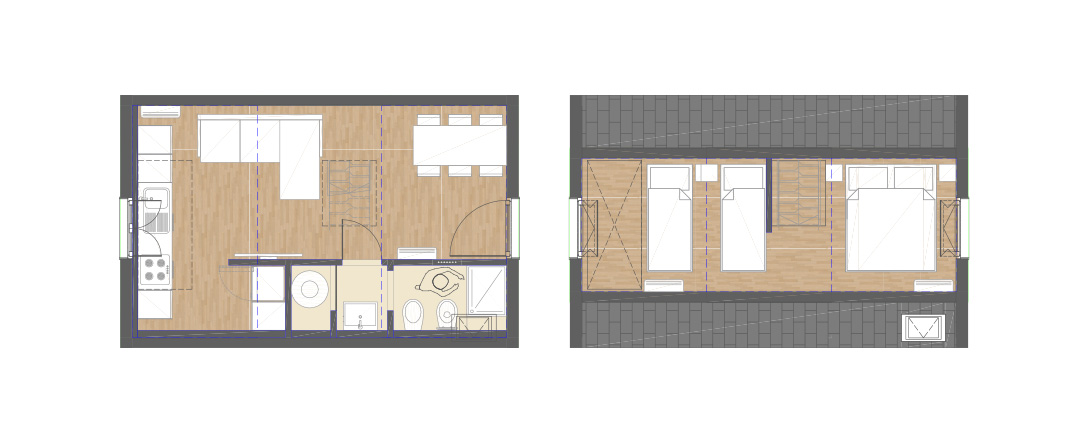 Complete your Model A glamping with: